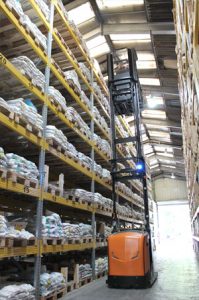 At Endeavour, we pride ourselves on going above and beyond expectations, and when we hear of a happy customer it makes it all worthwhile.
We recently delivered two Mitsubishi order pickers to BAPP Group, complete with orange paint jobs to suit the company branding and Optafleet safety systems to record any damage to the truck or warehouse floors. This addition also completes the full daily drivers reports.
Together with Mitsubishi, we worked closely with BAPP to ensure the trucks were built to suit the exact specification, and we're really pleased to hear we have another happy customer.
---

Images sourced: www.bapp.co.uk